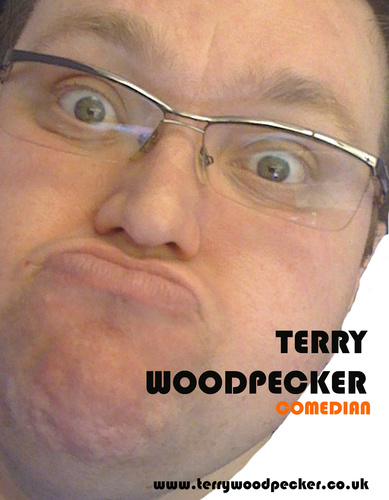 Award Winning Comedy Vocalist
Terry first started out running his own discos at the tender age of 17, by the age of 21 he decided to take the stage as a comedian after much encouragement by family and friends. Comedy came very easy to Terry as he has a genuine comical and lively personality
After 2 years of entertaining audiences, he had the opportunity to join a comedy strip group called the world famous Blobendales who were a fat version of the Chippendales. This new exciting opportunity took Terry all over the world to places like USA, Hong Kong, Germany, France, Holland etc etc appearing on shows such as the David Letterman Show and many more. The group went on to make endless TV appearances with some of the biggest names in show business.
After two years of travelling the world with the Blobendales, Terry decided it was time for a change, he decided to pick up where he left off with the stand up comedy.
From making that decision, Terry has gone from strength to strength, he is not just a first class comedian but also has a fantastic vocal ability. His vocal range is fantastic from Meatloaf to Josh Groben and many more. Terry has become a well known comedian on the circuit not just in clubs but also in the corporate business. He has worked with some of the countries finest guest speakers: The Late Freddy Truman, Roger Davis (Derby County Football Club World Cup Goal Keeper), Jack Charlton, Kenny Burns, Duncan Mackenzie & Ken Wagstaff just to name a few.
Terry's comedy expertise has taken him all over the country and even across the border. Terry is an all round entertainer, he was born to entertain there is no audience Terry cannot work from family occasions, corporate functions, even 300 all male troops. Terry can adapt his act according to his audience which enables him to be blue or clean, whichever Terry can accommodate, with his genius and clever technique Terry really is an unforgettable comedy showman, one of the best entertainers you will ever see.
Top