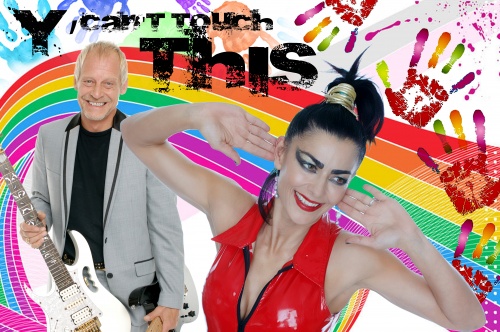 Vocal Instrumental Duo
Y' Can't Touch This are an award winning , visual, Vocal Instrumental Duo who feature a wide range of musical styles from the 1950`s to the high energy hits of today.
Both Maxine & Danny have strong vocal ability and have performed together for many years . This highly energetic, professional , International (Europe & U.S.A) Duo are regularly re-booked where ever they appear .
Credits Include:- Winners of I.T.V`s "Trouble In Paradise", B.B.C`s "Children In Need", Theatre Production Shows, Corporate (J.F.T Racing, "Chat" magazine, Masonic Lodges, Rotary Club etc.) G.M.T.V`s "Richard Arnold" described Maxine of having the best "Live" vocal he had ever heard.
A Fabulously Talented Vocal Instrumental 2 Piece
Top