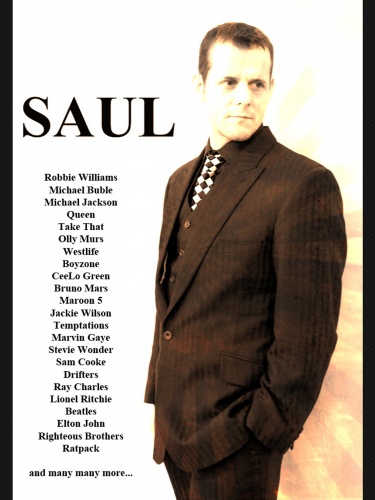 International Personality Vocalist
Since winning BBCs "A Star is Born" 15 years ago, the multi award winning singer, dancer and vocal impressionist Paul Tayler, has enjoyed great success in the entertainment industry, including touring Australia, working in Europe, cruising and panto, not to mention regularly performing live to his many hundreds of fans in this country.
Now touring with this own variety show, this fast paced, high-energy spectacular will journey you through nearly every decade of music and stimulate every sense you have. One minute you will be laughing at Pauls wit and humour, and the next he will have you close to tears as he delivers a beautiful love song in his own evocative style.
His vocal impressions and costume changes are superb and you will hardly be able to believe you are watching the same person. From the Legends of Swing to Rock n Roll. Opera, Pop and Classical, Paul can deliver everything to an exceptionally high standard.
He is natural and accomplished dancer and it is just spell-binding to watch. His talent is effortless. You'll be unable to take your eyes off him as you won't want to miss a thing. You never know what he is going to do next, but you can be sure , it will be brilliant.
Top