About Dukeries Entertainments
Thank You For Viewing Our Website.
The Quality Entertainment featured on this site represents just a small selection of the hundreds of Entertainers available via this office.
Dukeries Entertainments Ltd has been providing a comprehensive Entertainment Booking and Advisory Service since 1973, supplying to an International Client list including Social Clubs, Public Houses, Restaurants, Holiday Centres, Theatres, Cruise Companies and National & International Holiday Companies.
Dukeries Entertainments Ltd was recently the proud recipient of the "Entertainment Agency Of The Year" Award at the Mercury/Stones Brewery Awards Ceremony.
Our ongoing commitment of offering a premium service to our valued clients, together with supplying professional, high quality entertainment at affordable prices remains our utmost priority.
If required, we can supply complimentary, quality advertising publicity for each event.
If you would like further information or help regarding any form of entertainment please do not hesitate to contact us.
We would be pleased to assist you in any way possible.
Hundreds Of Artistes Available
Over 40 years' experience.
A complete consultancy service
Available to you 365 days per year
Award Winning Entertainment Agency
Quality advertising media
DUKERIES ENTERTAINMENTS LTD. – THE ENTERTAINMENT PEOPLE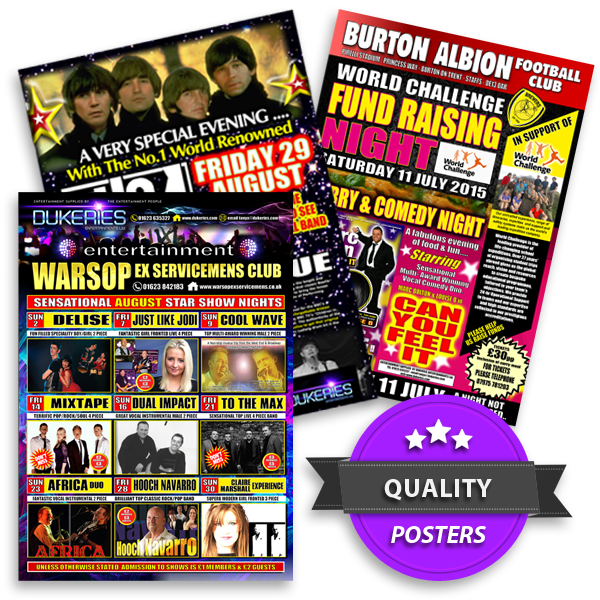 Top