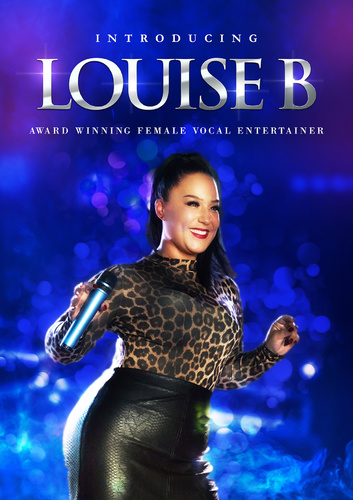 Award Winning Vocalist
Award winning vocalist Louise B started her show business career in 1998 when she secured a position as a "Bluecoat" with popular holiday chain "Pontins".
After 2 successful years with the company Louise moved to "Haven" holidays where she perused her ambition of becoming a professional vocal entertainer. Whilst working for "Haven" she met fellow entertainer P.J Harvey and together they collaborated on a new act "Equation Duo" with which they toured major holiday venues and nightclubs until both were offered joint, entertainments managership at Richardson's holiday group.
Louise has gained legions of northern fans with her bubbly, friendly personality, outstanding vocal ability and her natural skill of making any audience feel relax and fully entertained. A lovely lady and a real talent.
Top