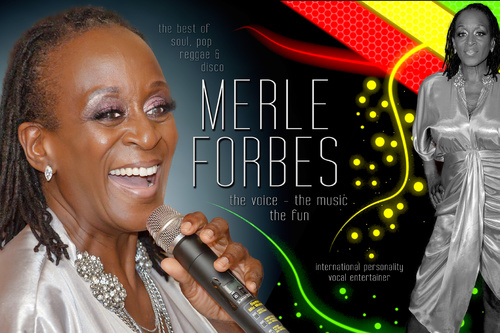 International Personality Vocalist
Merle Forbes is certainly adept in the world wide entertainment industry. Extensive tours in the UK & The Caribbean with world renowned saxophonist "Courtney Pine", backing vocalist for Barrie K Sharp & Diana Brown, numerous TV appearances, resident vocalist for Pizza Pomodoro in locations such as Egypt, The Lebanon & Dubai and a top ten hit in 2000 with the song "Bullet In The Gun".
A fabulous vocal performer, Merle presents the best of Soul, Pop, Reggae & Disco. An international, fun loving, personality entertainer.
Top