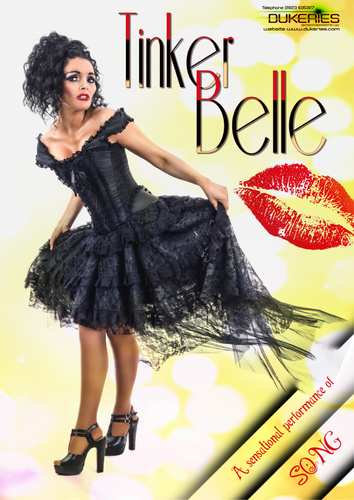 Personality Vocal Entertainer
Award winning Sam (Tinker Belle) started in show business over 29 years ago at the tender age
of 14 as part of a well-known band of the time.
Her bundle of joy personality puts a smile on every ones face
wherever she goes, on and off stage.
Loving all genres of music Tinker Belle has a vast repertoire from the 40's
up to the present day delivering shows to suit every venue.
Top