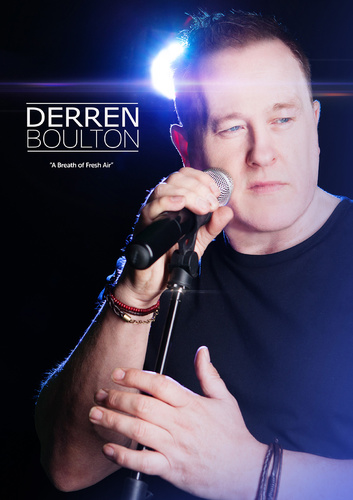 Personality Guitar Vocal Entertainer
Derren Boulton is a Singer/songwriter/producer from Chesterfield UK. Derren was previously lead singer of the well respected and established band Exhale, after 7 years performing and 3 albums later Derren dicided to take a well earned rest from performing and turned to concentrate on his songwriting and producing.
Currently Derren is running a successful production and recording studio in chesterfield where his self produced and mixed album is near on completion. Derren has also written and produced songs for numerous other artistes. and also has several publishing deals worldwide.......
A terrific vocal talent, Derren's solo show is a terrific mix of modern and classic hits accompanied by his extensive guitar talents and his cheeky, likable personality.
A top class entertainer with oodles of experience and ability.
Top