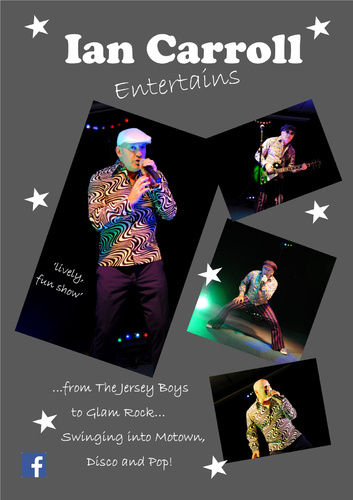 Personality Vocal Entertainer
Ian Carroll presents a lively and highly entertaining, professional show covering songs from many genres. He is a very experienced vocal entertainer who uses his engaging style and humour to delight audiences of all ages.
His voice is suited to many singing styles, as a snippet of his repertoire shows, and he regularly makes clever use of props to create further interest and enhance the performance.
Ian has a terrific falsetto voice which he uses to great effect in several different styles of songs- from The Four Seasons, Stylistics and The Rubettes, to name a few!
Ian is not one to stand rooted on the stage, rather he makes sure the audience is taking notice, and enjoys the interaction. He believes in providing quality, professional entertainment.
Top