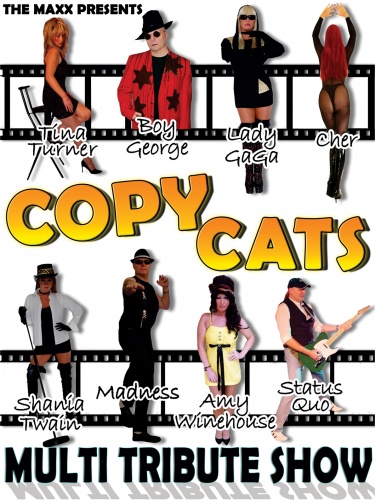 Multi Tribute Duo
Hal and Sue are a husband and wife team who have both previously worked in band's / duos and as solo entertainers prior to launching the International multi tribute duo "CopyCats" in 1990.
In 1999 they moved to live and work in Benidorm and only recently returned to U K after 14 very successful years. There International experience has seen them develop numerous exciting, fun, entertainment shows:-
Dangerous When Wet - Vocal Instrumental Duo
The Tina Turner Experience - A Tribute To "Tina Turner"
Maxxine - Personality Vocal Entertainer
Just Harry - Personality Guitar Vocalist
Krazy Katz - Rock n' Roll Show
All shows are supplied with professional PA & are suitable for all venue types.
Top