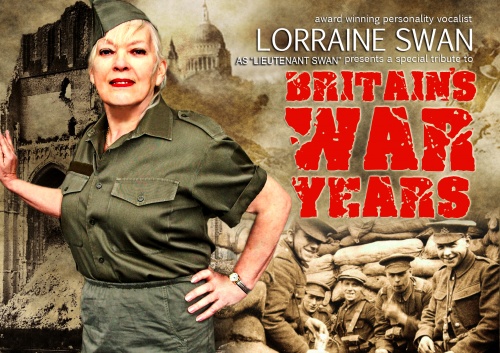 A Tribute To The War Years
Award winning vocalist Lorraine Swan presents a special tribute to the songs and Artistes who were popular during some of the U'K's darkest, war torn years.
All the "greats" are here in a heart-warming, moral boosting, nostalgic performance by one of the U.K.'s favourite entertainers.
A firm favourite at any war related anniversary or just for an extra special, nostalgic themed evening.
Top