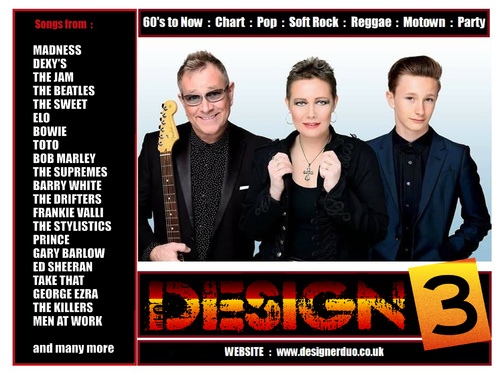 Vocal Instrumental 3 Piece
These guys have a wealth of experience & are one of the most dedicated and professional vocal/musicians you will meet.
The show specs are impressive featuring the best Front of House sound equipment and amplification and a comprehensive, fully computerised light show controlled by industry standard, "Show magic" software.
Their repertoire of songs is vast and includes a selection of current chart hits as well as favourite classics from the last 5 Decades. Various live guitar and keyboard's are performed alongside tracks which are professionally produced, and with personalised intro's and outro's that add that perfect, finishing touch.
A fabulous, professionally presented, polished 3 piece.
Top