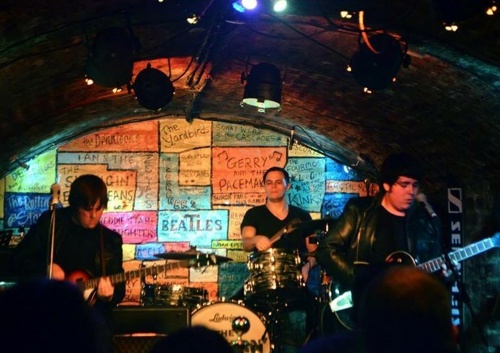 Live Three Piece Band
50s - 60s - Pop - RnB - Rock - Rock & Roll
The Moondogs are a young, vibrant 3 piece cover band recreating the sights, sounds and raw energy that defined the 50s and 60s.
From the fantastic 50's Rock n Roll sounds of Elvis, Buddy Holly, Chuck Berry, Jerry Lee Lewis etc... to the musical explosion that defined the 60's from artists such as The Beatles, The Rolling Stones, The Animals, Johnny Kidd & the Pirates, The Kinks, Spencer Davis Group etc...
These guys will transport you back to those exciting times when music shaped a generation.
The Beatles
Bill Hayley & The Comets
Elvis
Everly Brothers
The Kinks
The Kingsmen
Swinging Blue Jeans
The Hollies
The Who
Jerry Lee Lewis
Little Richard
Chuck Berry
The Searchers
The Animals
Rolling Stones
Spencer Davis Group
and many more.
Top