Little Sam Lyons Fun Show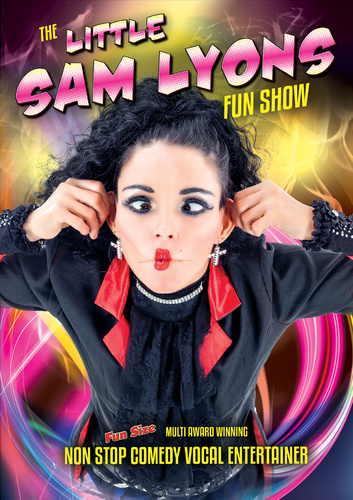 Award Winning Comedy Vocalist
Sam started in show business over 29 years ago at the tender age
of 14 as part of a well-known band of the time.
Now a very well-liked and respected top comedy vocalist with
audience interactions and infectious humour throughout her shows
and a personality to match on and off stage. Sam is at the top of
her field in delivering shows to suit all people and various venues
around the country. Why call her Little Sam? her stature of 4'9 and
not forgetting the half inch! she also adds is the reason to her
name.
Her bundle of joy personality puts a smile on everyone's face
wherever she goes, on and off stage.
Loving all genres of music Sam has a vast repertoire from the 40's
up to the present day delivering shows to suit every venue.
Top