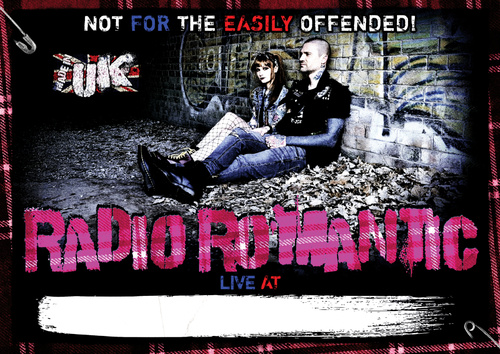 Modern Boy/girl Pop Duo
Radio Romantic are a New Wave, Punk, Ska and 80s Pop duo based in Mansfield, Nottinghamshire.
Featuring Joe Sunday (Winner of the National Tribute Awards 2017) and the extremely talented Ruth Mills. Radio Romantic perform hits from the likes of Blondie, Madness, Madonna, Billy Idol, Belinda Carlisle, The Clash, Culture Club & Elvis Costello all guaranteed to get any audience involved.
Joe and Ruth have been performing together for nearly 10 years and have toured the world, including shows in such far flung places as Las Vegas, India, Bahrain and many more international cities.
Both members of Radio Romantic play a live instrument, Joe on Guitar and Ruth on Base.
Complimented by a top quality PA and lightshow.
Top