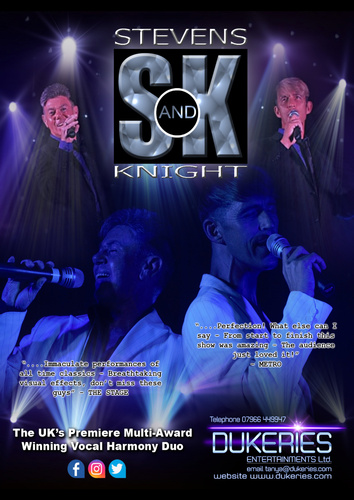 Award Winning Personality Vocal Duo
Covering music from the West End & Broadway to swing, soul, pop, jazz and classic hits - this fantastic, all round talented twosome really are top class. Sound and lighting to suit all sized venues and a repertoire that caters for every age and taste.
If your venue has a specific style of music or taste, please let us know in advance so that they can adapt a relevant and accommodating set.
With quality sound and synchronised lighting effects they are able to captivate all who watch and have received several awards over the years for their efforts.
Top