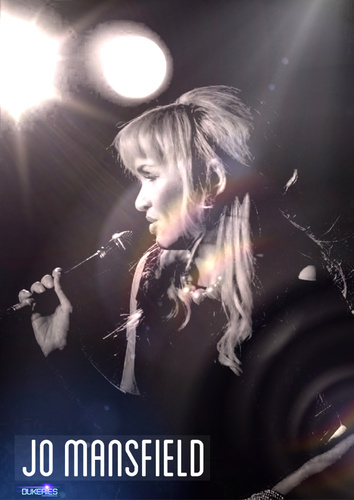 Personality Vocal Entertainer
In 2008, the welsh superstar 'Duffy' broke onto the music scene, and Jo decided to portray one of her idols, and came up with what was to be a very successful Tribute act to 'Duffy'. As 'Duffy', Jo was asked, (and very honoured also!) to perform her tribute act with her own 8 piece instrumental band which she had put together herself, at the Liverpool Matthew Street Festival in 2009 where she performed to over 250,000 people! Jo toured other tribute venues such as the 'Robin2' in Wolverhampton, and the '66 Club' in Jersey.
In 2011, Jo was approached by the 'Rat Pack Vegas Spectacular' show to play Marylyn Monroe, where Jo portrayed this Hollywood Icon for over a year, performing at venues and theatres all over the UK, including a full capacity Edinbourgh Playhouse.
Jo is now in Clubland where she performs through-out the country singing anything from Disco, Modern Chart Music to Old Classics.
Jo also has a show dedicated to the music of Soul and Motown, and Northern Soul. With either show, you won't be disappointed with this class act.
Top