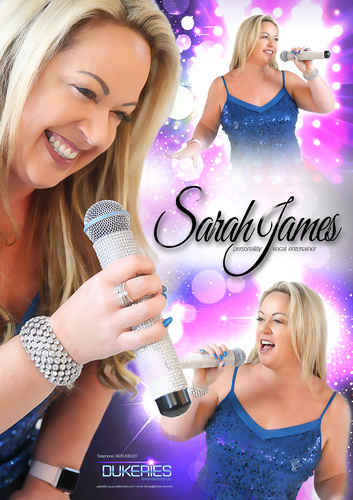 Personality Vocal Entertainer
Sarah was part of a successful double act back in the late 90's. Turning professional as a solo artiste in 2000 she was encouraged and managed to the top of her league.
Now, after a break for family commitments, Sarah is back with a polished show featuring a wide variety of songs from Artistes such as Brenda Lee and Gladys Knight to Celine Dion and Adele.
Appealing to audiences of all ages, Sarah is always well received.
Top