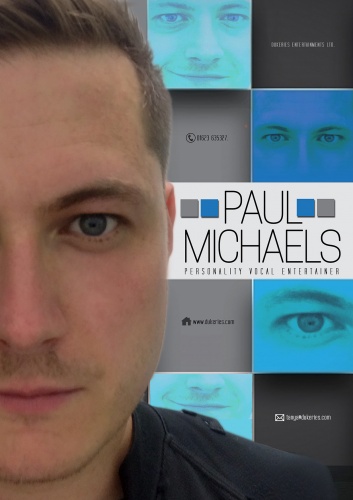 Personality Vocalist
Paul has been singing professionally for over a decade having previously spent a year as the lead male vocalist for the Nottinghamshire County Performers between the ages of 16 and 17.
From here in 1999/2000 he became a founding member of West End Boyz and helped to establish them as one of the most popular boy bands on the circuit. In 2001 he moved onto another project, starting the popular male duo 'GAP', singing to crowds of 2500 and more whilst touring the UK.
Around 2003/4 his solo career began and continued until he joined the award-winning Soul trio 'Harlem Nights', enjoying much success around the UK.
As a soloist Paul can cater for most audiences with a good vocal range and diverse material. A typical show would include hits from artistes such as the Drifters, Elvis Presley, Tom Jones, The Stylistics - to modern artistes such as Michael Bublé, The Killers and the Kings of Leon.
Top