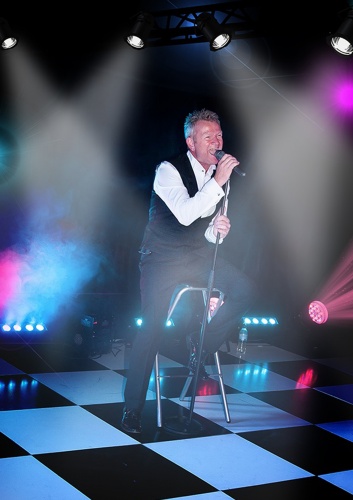 Star International Vocalist
With over 30 years in the business Rob is without doubt one of the finest vocal talents on the circuit.
He captivates audiences of all ages with his excellent vocal range and on-stage charisma. After starting out in the business from a very young age Rob has matured with professionalism and style and knows how to make a song his own. At the age of ten he was a member of the highly acclaimed family trio 'THE LINACRES' then moved on to create the award winning vocal harmony show band 'LIFE'.
Rob has been a solo artiste now for five years and has performed on many of the Cruise Liners for P&O, most recent he has been invited to perform on the brand new super liner Azura on its maiden voyage and is making his mark in many countries all over the world Using a state of the art Nexo pa system, Rob is a must for hotels, restaurants, holiday parks, Cruise ships, weddings, theatres and Corporate events, he is perfect for any entertainment venue at home or abroad. Rob will entertain audiences of all ages and guarantee you a night to remember
Top