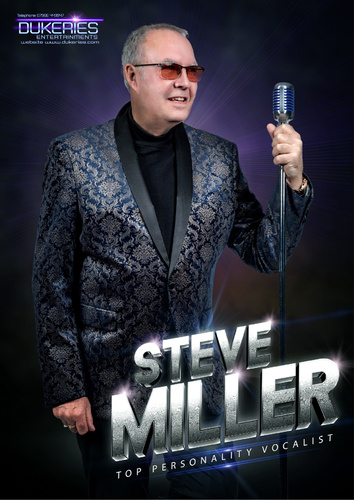 Personality Vocalist
Steve has been working in the entertainment industry for over 20 years .
His first steps into music started fronting a Band at school. He has always been into music and started seriously in the 90's as a member of Victoria Productions performing songs from a variety of shows.
Steve has worked as a successful solo act, briefly taking time off to work in various duos , trios and a spell with the Dinnington Operatic Society.
His vast repertoire spans the decades from the 60s to present day in a variety of genre's.
Steve's style is to involve the audience in the performance as much as possible using his ability and experience to judge what audience's would like to hear. He is constantly adding new numbers to his act to achieve that result .
Steve has popped up numerous times on local Radio and to this day is still in love with the job he does .
Top