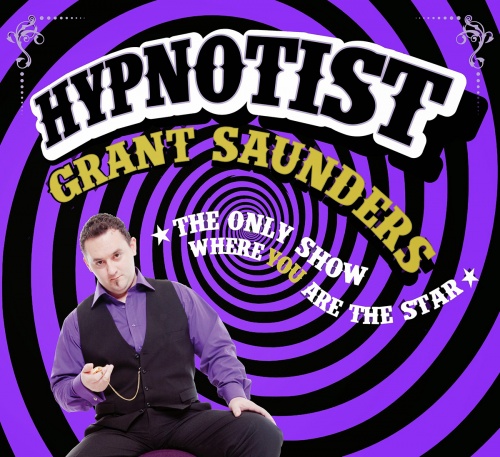 Comedy Hypnotist
Stage hypnotist and comedy hypnotist Grant Saunders offers a fast paced, roller coaster of a modern stage hypnotist show that will have audiences from all walks of life laughing and talking about it for years.
"GENIUS....BUT EVIL" Kiss FM
Grant Saunders is a professional stage hypnotist and is considered to be one of the UK's top stage hypnotists and has spent years perfecting his technique to HYPNOTISE, MESMERISE, ENTERTAIN and AMAZE as he guides you into a world where dreams become reality.
Grant Saunders comedy hypnotist uses the power we all have locked in our minds to create a fun filled, action packed hilarious stage hypnosis show where almost anything is possible.
"One of the masters of the hypnotism game" Doncaster today
Stage hypnosis is great for corporate functions, pubs, clubs, theatres, holiday parks, private parties, Fund raisers, Looking for something different for your event? Imagine everyone talking about your event and what an awesome time they had. Gone are the days of some ropey old guy with a pocket watch, people demand to be entertained. Give your guests a night to remember.
From tropical holidays to VIP film premiere's see your friends and family on the Jezza Kyle show or meet the Chinese stand-up comedian or be amazed as a giant voodoo doll teaches the guests to dance. The possibilities are endless and all done in a Fun Filled family friendly show.
Top