Jon Alex - A Tribute To Elton John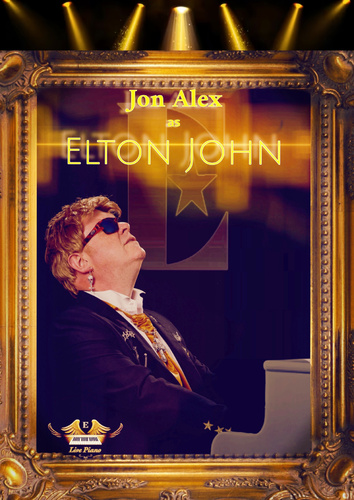 Award Winning Vocal Instrumentalist
Jon Alex presents his stunning tribute to International superstar "Elton John".
Performing with live keyboards, the uncanny resemblance is astonishing as Jon gives us the voice, mannerisms, and quirky personality of this superstar of superstars.
Featuring many of the classic worldwide hits from this enigmatic entertainer, this show is an absolute MUST for everyone who appreciates Elton John's outstanding contribution to Music.
Jon Alex is well known for his professionalism and reliability and most of all his musicality. He is proud to say he is from a show business family which goes back five generations,
Top