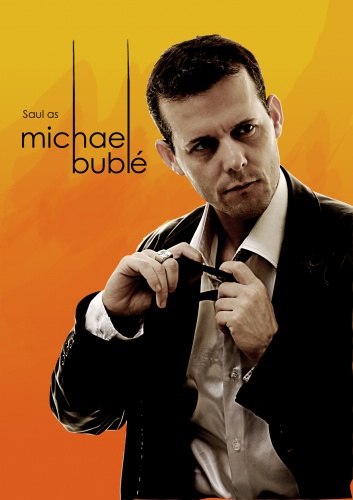 International Tribute Artiste
A show that oozes pure class.....
Paul has been performing a tribute to Michael Bublé for 5 years, taking his show to all corners of the UK, as well as Greece and Spain; and two years in Australia; at Casinos, Holiday Venues, Hotels and Corporate Event. In 2013, Saul received a nomination for 'Tribute artists of the Year'.
Bubble's Rich voice is conveyed in every song, as well as his smooth performing style, wooing the audience from beginning to end. Incorporating a live video screen to enhance the mood and atmosphere.
An absolute "must" for all Michael Bublé fans.
Top